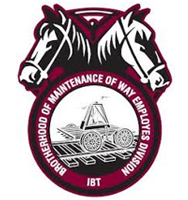 Sign In Instructions
To see your personal benefits information, enter your user ID and password in the top left corner.
User ID: Your 9-digit Member ID + 720
Example: Member ID is 12345 = 000012345720
Password: Date of Birth (MMDDYYYY)
Example: May 1,1975 = 05011975.
You will be prompted to change your password the first time you sign in.

Welcome
When it comes to our benefits program, Brotherhood of Maintenance Way's goal is to assist our employees to be informed and make the best choices for you and your family.

Connect to Resources
There are two options for you to complete enrollment. Use the login information to
the left and self- enroll following the instructions
in the system
OR
You can call a Benefit Counselor at the toll free number below who can answer questions about the benefits and assist you with your enrollment while on the phone.
Benefits Center (800) 226-1621
Hours of Operation (Eastern Standard Time)
• Monday – Thursday: 9 am to 9 pm
• Friday: 9 am to 7 pm